Hives
I currently use a mix of Wooden BS National hives and BS National Polystyrene hives.
The 'Poly' hives are new to me and this is now the 2nd year of a trial to see how well the bees do in them and how easy they are to work with.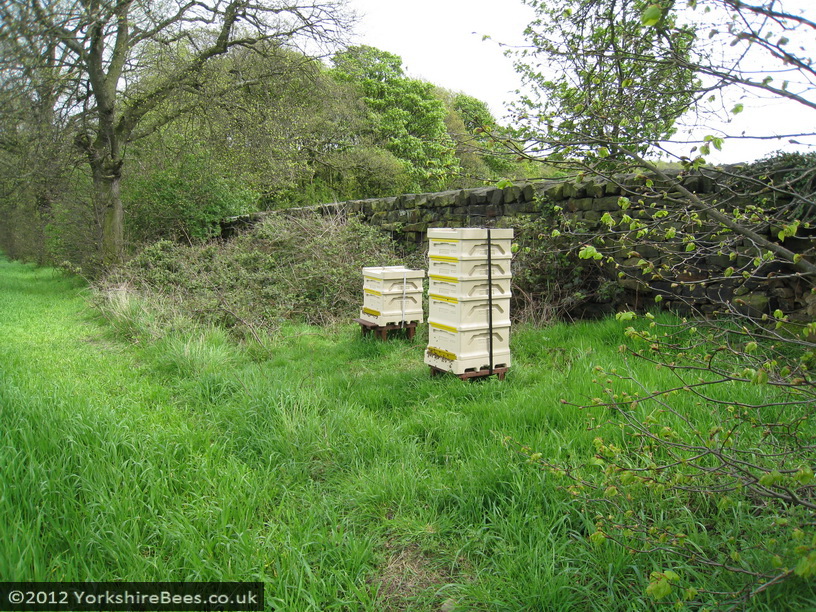 All my hives are on open mesh floors because they provide better ventilation and help in the control of Varroa mites.